The latest news
Happy holidays, my fellow nerdlings!
It has been one weird-ass year, I'll tell you what.
In the beginning of this year we had such grand plans.
We were going to take on the World, one con at a time.
Unfortunately, like we all know, Covid-19 showed its face in early February and it wasn't long until it had spread all over the world and we all had to start taking care not to spread the disease.
Because of that, we took the time we were supposed to visit cons and spent it developing our games even more.
We even made a digital version of Heroes of the Sealening, so that we could test it while staying locked down, and now we have started closed testing sessions with you guys in the driver's seat.
Still, we managed to visit some places this year.
Earlier this fall we visited Regncon in Bergen.
While we are talking about online experiences and such, our web page has been updated.
On it, you can now find information about our second project we teased about here in the newsletter all the way
back in January; OfficeHell.
It is a card game set in the world of soul sucking cubicle landscapes, and how to get through your travels there with your sanity and sense of decency intact.
Hopefully there will soon be a version of OfficeHell on Tabletopia for our brave testers to try out.
The Business Goblins report that we have been lucky enough to get our filthy little hands on some governmental Covid subsidies.
So, we would like to send a huge thank you to Volda kommunale næringsfond for the helping hand. They backed us with 312.000,- NOK.
This means that financially, we are now one step closer to the point where we can publish.
Wish us luck, and see you at the game table.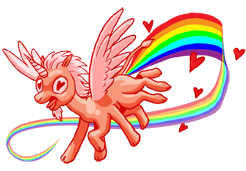 Our newsletter is powered by